Sistema de escape tras.
Mini Cooper R61
pm Europa
N16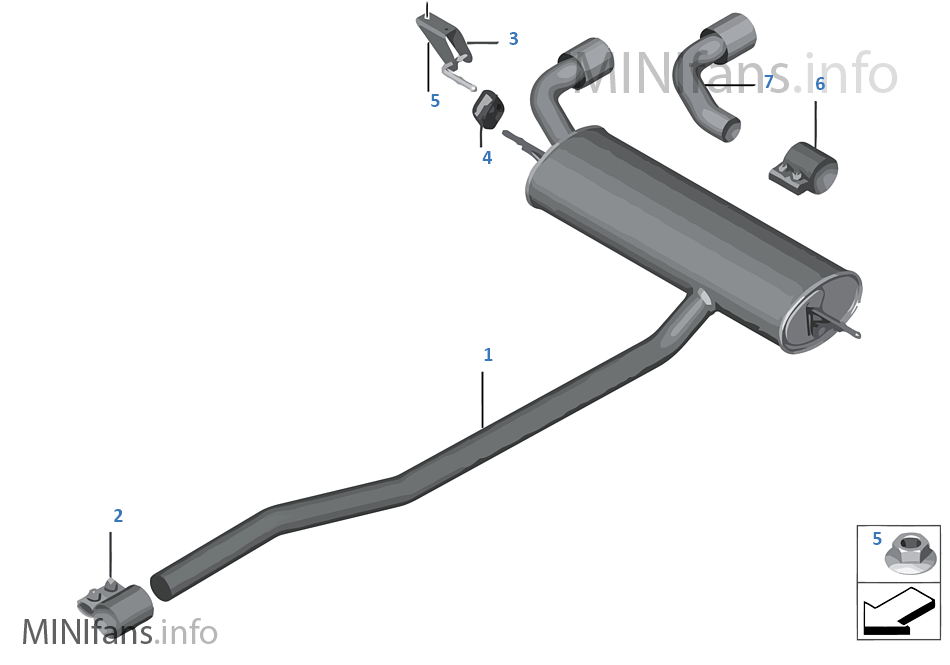 #
Descripción
Número de parte
Complementar
Fecha

Cantidad

Peso
Precio

EUR

Silenciador adicional

1

1
Manguito de encastre

2

1
Soporte silenciador adicional dcha.

3

1
Soporte silencioso trasero izquierdo

3

1
soporte de goma

4

2
TUERCA CON COLLAR AUTOFRENABLE

5

4
Manguito de encastre

6

1
Rep.embellecedor tubo de escape

7

1
The contents of the Mini parts & accessories catalog provided for acquaintance purposes only.
Part numbers, descriptions, prices and applicability information have been obtained from public sources on the Internet. We are not responsible for any data inconsistency and possible inconvenience caused. Contact your local parts supplier to get precise information about parts.